Beacon Athletics has become synonymous with innovation in the ballfield groundskeeping industry. For the last 15 years Beacon has introduced many new proprietary field maintenance tools, batting cages, and facility amenities. Some have become game changers — products that lead the industry in performance, versatility and affordability. A few of our most well-known innovations include: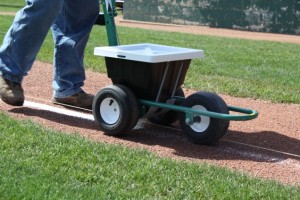 2001 – Streamliner Dry Line Marker delivered a higher quality chalk line while using 30 – 40% less chalk scoring big savings for our customers. It has since become the standard in the industry.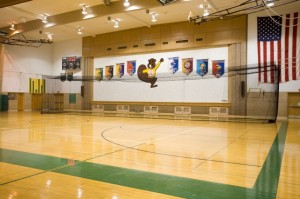 2002: Beacon Indoor Tensioned Batting Cage (later renamed the "Phantom Cage") was introduced becoming the first indoor batting cage that could be hoisted into position or broken down and stored in under 5 minutes with no framework left behind in the ceiling. It boasted considerable savings to the customer as well, considering motorized drop-down indoor cages typically cost 3 times more than the Phantom Cage. This has lead to the Phantom Cage becoming Beacon's best-selling batting cage.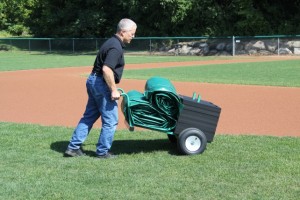 2012: Beacon Field Weight System and Tarp Cart was developed for an easy way to transport area tarps (mound & plate) and newly designed rubber field weights that could be used for anchoring the tarps in place. The Beacon Field Weights are part of a system that has crossover benefits when used with other Beacon tools as well, bringing versatility to these weights. Adding field weights to Beacon's X-Drag or the Adjustable Weight Nail Drag provides flexibility as to how aggressively these nail drags will scarify the infield skin materials.
2014: Another Game Changer… In January, Beacon again will be introducing another "game changing" innovative product. The unveiling will occur at the upcoming 2015 Sports Turf Managers Association (STMA) trade show in Denver, CO, on January 15-16. The product we are introducing is a tool used daily by ballfield managers. We have taken the tool and spent the past two years improving it to make it more versatile, powerful, efficient, and worker friendly. We spent several months testing and using it daily in actual battle conditions on ballfields and using real groundskeepers! To an outsider it may seem pretty mundane, but to the ballfield groundskeeper it will include some pretty major improvements to a tool that no grounds crew can live without.
We are very excited to show this off to all of you. Come see us in BOOTH #505 at the STMA Trade Show in January to try out this update of a classic.