If you are a baseball coach and you're not a member of the American Baseball Coaches Association or attending their annual conference, you are missing out!
You learn so much and meet so many coaches who are truly fun and inspiring.  Our team at Beacon Athletics looks forward to seeing these coaches every year.  The 2015 show (hashtag #ABCA2015 on Twitter) was no exception.  In many ways, it was one of the better shows in recent years.  Attendance was up and the exhibit floor was hopping!
ABCA Keeps Getting Better
While it's hard for us to break away from the booth, attendees repeatedly told us that the speakers and sessions were superb. The show organizers seem truly committed to improving ABCA every year. Everyone was in great spirits and excited for the New Year.  We were pretty sure the weather and Mickey Mouse had something to do with that, since the show was in Orlando, Florida this year.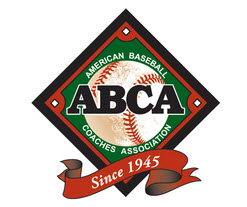 In our booth, the Tuff L Pitcher's Protective Screen seemed like the biggest hit.  This higher-end pitcher's screen for college and pro teams was re-launched this year, adding padding and vinyl covers.  And of course, the Streamliner was as popular as ever.
We are excited for the upcoming season and look forward to the 2016 ABCA show in Nashville TN!