Beacon Athletics is happy to report that we have entered the world of podcasting with our brand new show "Diamond DaVincis." The podcast is dedicated to the artistry and science of sports field management. We celebrate the men and women in the sports field industry who are the artists of these fields. Their fields are their canvas, the players and fans their adoring public that admire and enjoy their work. The Diamond DaVincis Podcast will deal mostly with ballfields and their artists at all levels, from the little leagues to the bigs and everywhere in between. From time to time we will venture into the world of football and soccer groundskeeping.   Golf? Forget about it! They have their own shows. The Diamond DaVincis Podcast is designed to educate, inform and entertain with interviews from around the sports field management industry.
Meet the Podcast Hosts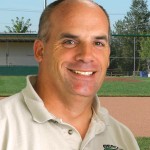 The podcast is hosted by Paul Zwaska and Theresa Bayrer. Paul, as many of you know, is a Beacon Athletics employee and Director of Education for the company. He is also the former Head Groundskeeper for the Baltimore Orioles (1/1985 – 5/2000) and more recently spent the past 13 years volunteering at West Madison Little League, in south central Wisconsin, helping maintain a 3-field complex and train numerous ground crew members who have continued on into the industry. He brings a wealth of experience from multiple levels of the ballfield maintenance industry to the show.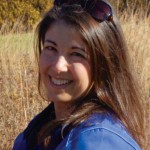 Theresa Bayrer received a Master's Degree in Turf from the University of Kentucky and has worked in Minor League Baseball in the past. More recently she spent time writing countless technical, agricultural pieces, training modules and educational materials for BASF and Winfield. She currently runs her own consulting business providing agronomic, technical and scientific support to athletic field groundskeepers. Not only does Theresa cohost the show with Paul, but she produces it as well. Theresa also happens to be married to Larry DiVito, the Head Groundskeeper for the Minnesota Twins.
Podcast Format
The show will usually center itself around a main interview each episode with shorter segments bookending either side of the featured interviews. Some of the early shows already recorded and available center around such topics as the severe drought in the southwest US, the man who created and perfected the modern day art of painting pictures on ballfields with mowers and other tools, and finally, celebrating Paul's 15 years removed from Major League Baseball and a reunion with some of his past crew members.
Upcoming Episodes
Future episodes for this year include covering such topics as periodic looks back into the history of other Major League Baseball Groundskeepers, All-Star and World Series preparations as well as preparations for the Little League World Series, several shows dealing with NFL and College football groundskeeping, next winter's MLB Groundskeeper's Hall of Fame induction and much more. Mixed in with all of these major interviews will be plenty of groundskeeping news, technical information and entertainment. There will be plenty here for all levels of groundskeepers, top to bottom, to get out of this show.
To listen to the show you can follow this link: https://ballfields.com/series/diamond-davincis/ to the show's web page on the Beacon Athletics website. On the Diamond Davincis podcast page you can listen to the current or past podcasts right on your computer and view all of the show notes, photos and other things we reference in the shows. You can also go to the iTunes store and download all of the "Diamond DaVincis" Podcasts to your phone or other portable media players so you can listen to it on the go.   Best of all, the show is free! Yup, that's right! We're giving it away!
If you have any ideas for future shows, feel free to e-mail them to us at podcast@beaconathletics.com   Tell us what you think, good or bad, we appreciate all of your feedback.