In celebration of our 70th Anniversary, we take a look back at how Beacon's first proprietary product came to be…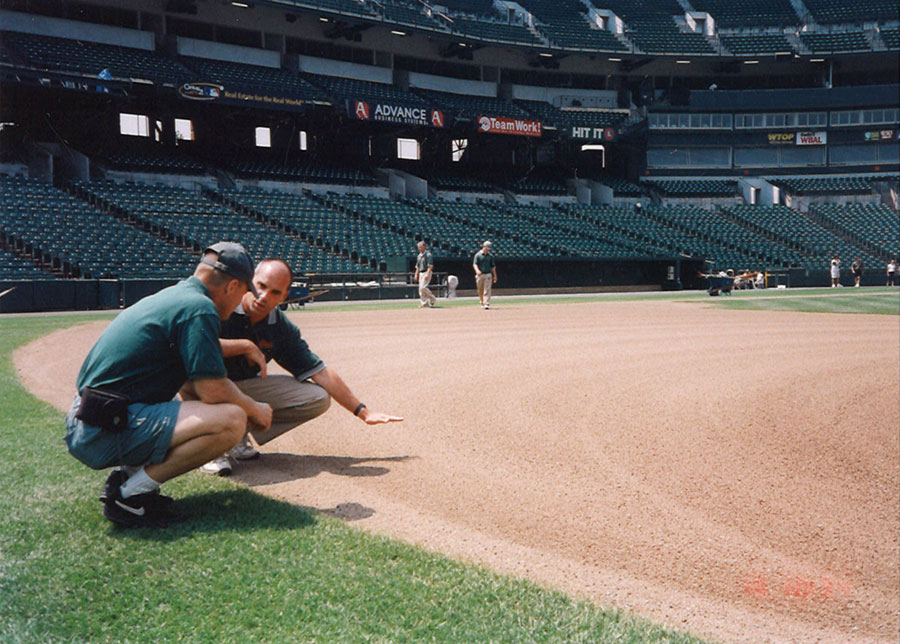 JULY 15, 1999 — One of Beacon's new owners back then — and the engineering brains in the company to this day — Jim Myrland listens to Paul Zwaska, at the time the Head Groundskeeper with the Baltimore Orioles, as he explains the fine art & science behind maintaining a good infield skin.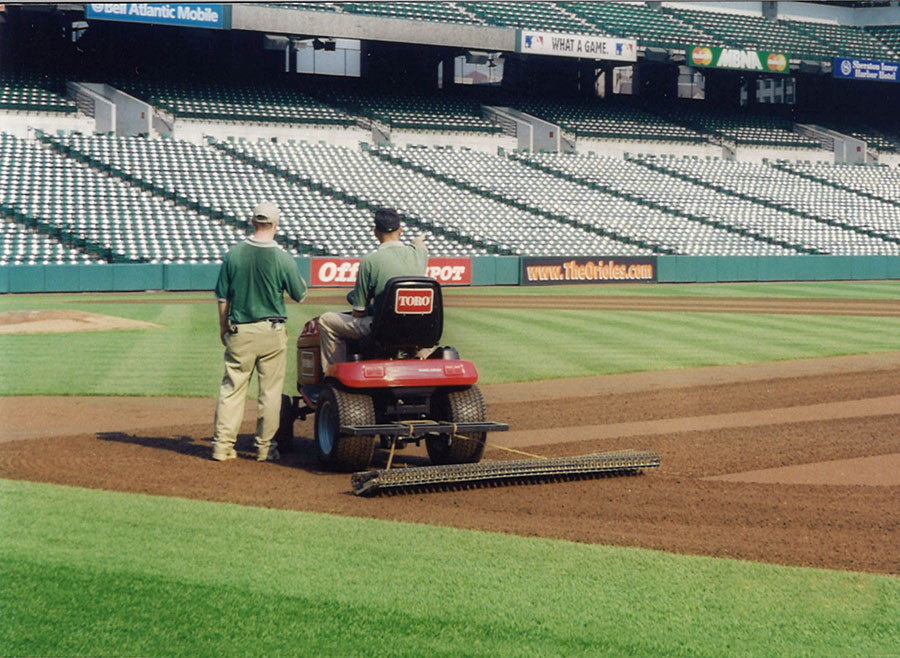 While visiting Orioles that day, Jim noticed the Orioles' ground crew was using a homemade drag spiker made out of wood, nails and a 6′ x 3′ steel mat drag. As he watched it perform, he decided right there what Beacon's first new proprietary product should be.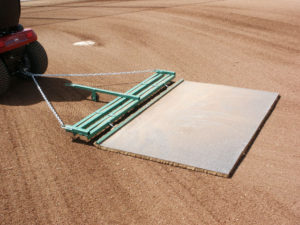 January 2000 — Beacon Ballfield's (which was Beacon Athletics' original company name) introduced their first proprietary product, the Drag Spiker. It appeared in its new and first ever color catalog for Beacon Ballfields.