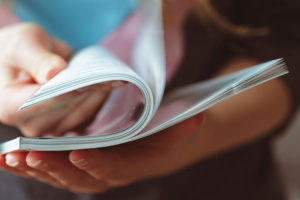 It's likely that when you see this post we are putting the finishing touches on the 2019 Beacon Athletics master catalog. It heads to the printer this week. Before you know it, after the holiday rush, it will be on your desk and in your hands.
One new section in the catalog for next year is all about safety. Your crew is the single most important asset in your groundskeeping arsenal. You want to do everything you can to protect them from the hazards of the industry. Take it from an old-timer who's walked-the-walk and talked-the-talk. I've put almost 40 years into the industry doing the work at both the Major League level and the Little League level. I, like many other long-time groundskeepers, have been touched by the fingers of skin cancer from years of sun exposure while working on fields. I've dealt with eye issues, some of it sun related. I can go on and on but I think you get the point. So for these reasons, we have now is the time to help protect our customers.
The new safety section will have an assortment of specialty work gloves, safety/sun protection glasses and products for protecting your skin from the sun and other threats. We are so excited to start offering these products that we decided to provide a sneak peek into some of the products during this Christmas season. So starting today and for the next 2 weeks we will be running a special on a select few items from the safety section that you may find will work well as crew gifts for the upcoming Christmas Holiday (look for all of new Crew Safety products coming in January 2019). Show your crew that you are looking out for their long-term health. Give them the gift of safety.