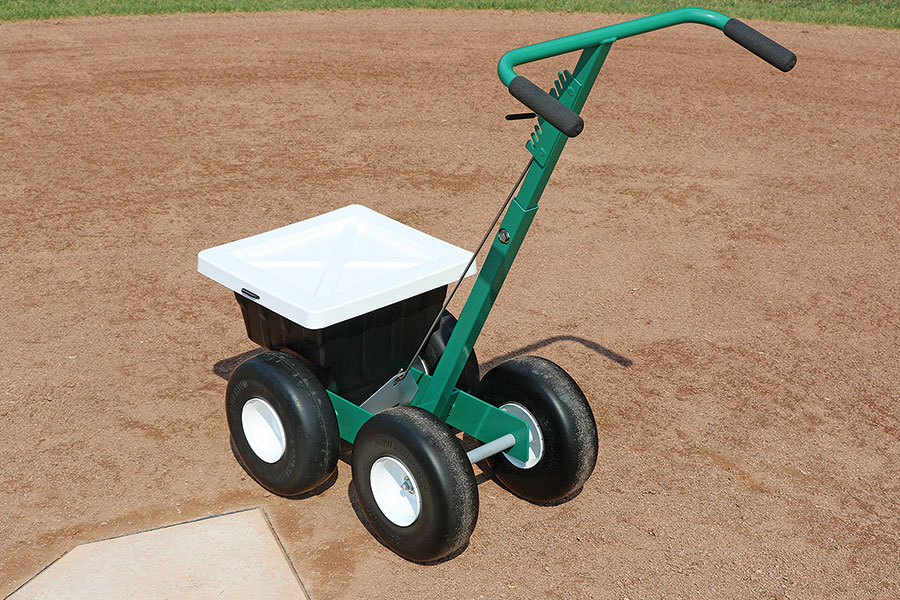 By now many of you have received our complete 2019 Beacon Athletics Product Catalog. We have lots of new items in there this year. I wanted to take the time to highlight a few items over the next couple of posts.
Today we focus on our brand-new Streamliner 354 — our new 4-wheel, 35 lb. capacity hopper, dry line marker with some fabulous upgrades. You'll find the new 354 Streamliner on page 70 of our 2019 master catalog.
Improvements with this new Streamliner include moving the drive wheels from the back to the front, allowing the operator to raise the front wheels off the ground to stop the chalk flow while riding on the back wheels. It's not necessary to turn the chalk off at the control rod. This feature comes in handy when drawing lots of short lines like when you're outlining the batter's and catcher's boxes.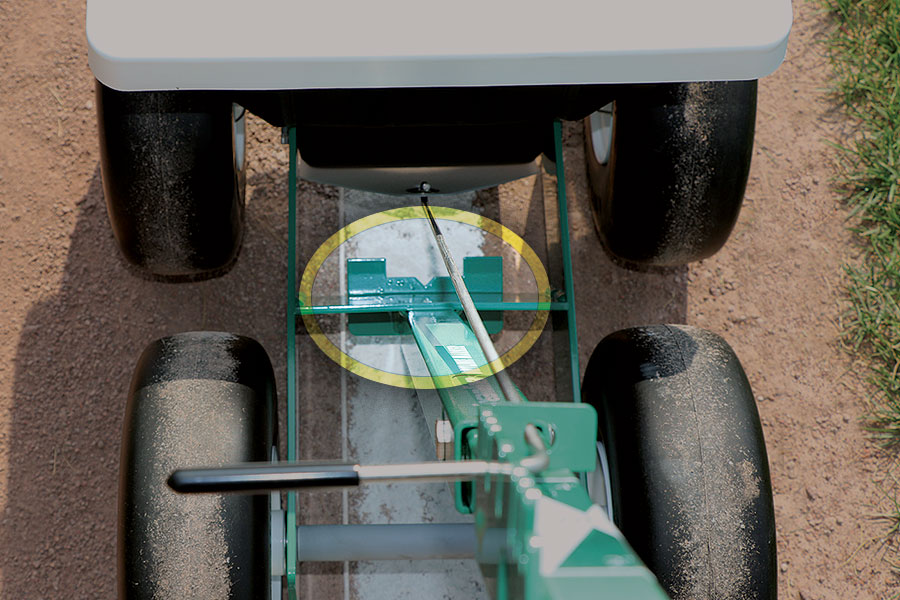 Also new is the relocated line guide which the operator can easily see when looking right down the handle shaft. We also increased the separation of the hopper from the handle shaft for much better visibility, making it possible for the operator to actually watch the chalk drop right onto the baseline soil. Our string line guide has been moved to the base of the handle shaft on this 354 unit to assist the operator in properly lining up the chalker with the string line. And speaking of the handle, the Streamliner 354 sports a new ergonomic handle similar to a bicycle for easier control and maneuverability.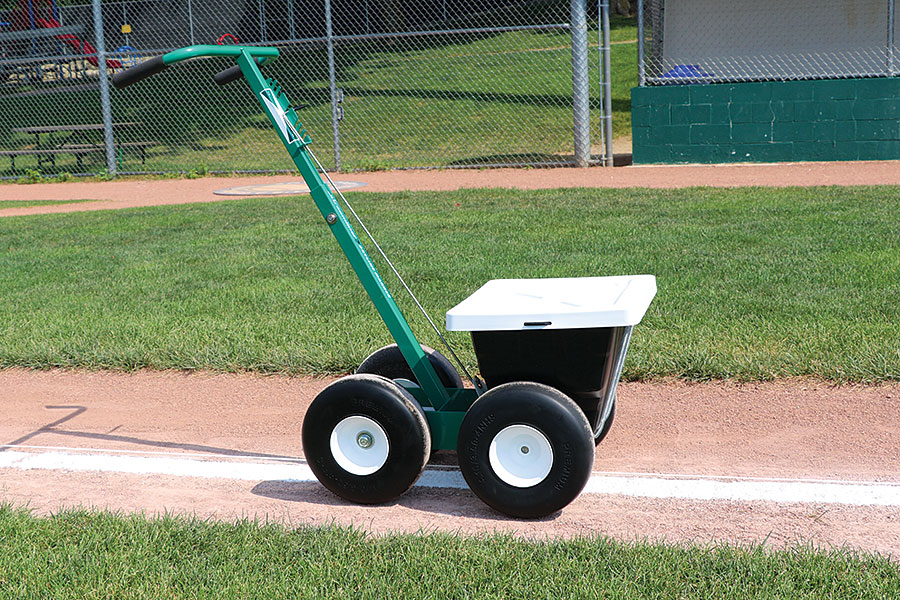 I have personally used this chalker at our testing facility and can definitely say it really is my favorite of all the Streamliners. The other crew members that used 354 at our test facility felt the same way.
If you are heading to the National Sports Turf Managers Association (STMA) show in Phoenix on January 24 and 25, we'll have this unit for you to see at Booth #421. Come check it out and see what you think. We hope to see you there!