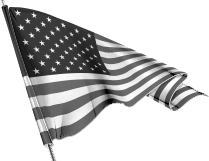 DATELINE: MIDDLETON
Toss Your Old Tamp
It's time to tame the toughest job on the ballfield.
BY RED MULCAHY Special to Beacon Athletics — The tamp is a simple tool. Maybe that's why nobody ever thought about improving it. But here at Beacon, we've spent our share of time pounding the ground with the standard 20-pound tamp. Felt the frustration of frequent mishits, as we worked around home plate, or the slope of the pitcher's mound. Felt the jarring shock of the recoil in our hands, arms, shoulders.
We've heard your complaints too, as we've traveled around the country visiting your ballfields.
Often, they come in the form of an anecdote – maybe about a certain blankety blank lead-off man who digs a trench by home plate, every time he steps up to bat.
A few years ago, a couple of our Beacon people got to talking in the lunchroom. Not about politics or their families or even the Brewers, but about tamps. One of them said, "I wish there was a tamp where you could change the heads – go from a big one when you're working on a flat surface, to a smaller, more powerful one when you're working on the pitcher's mound." They agreed this would be a big help to groundskeepers, and mentioned the idea to a Beacon engineer.
"A perfect strike every time!" yelled a wise guy.
A second engineer threw in another idea: "Let's put a sliding weight in the handle. So it works like a dead blow hammer, to damp the recoil."
Interchangeable heads. Articulating handle. Dead blow weight. Nobody else had any big ideas, but we had enough to go on.
One of our first prototypes, we gave to the nearby West Madison Little League ground crew. There was a problem: they didn't want to give it back. We knew we were on the right track.
After two years of designing, testing and fine-tuning, we introduced our revolutionary new tamp – appropriately called the SweetSpot – at the Sports Turf Managers (STMA) show in 2015.
We invited attendees to do a tamp comparison on a miniature clay mound, first striking a blow with the standard 20-pound tamp they'd always used, then striking a blow with our new SweetSpot Tamp.
Almost everyone had the same reaction, something we came to call The Look. Jaws dropped. Eyes widened. Often, big smiles burst across faces.
With just a single blow, they all recognized the revolutionary nature of the SweetSpot Tamp. It struck the mound squarely – no mishits. It didn't jar their hands or arms – no recoil. And it was much lighter and easier to handle – just 13 pounds versus the usual 20 pounds. Most of them wanted to take it home.
Since that day, we've sold hundreds of SweetSpot Tamps. Groundskeepers love it. And why shouldn't they? It makes their demanding jobs a little bit easier.
The other day, we were talking to TJ Wohlever, head groundskeeper of the South Bend Cubs, the Class "A" affiliate of the Chicago Cubs. He mentioned a couple things we hadn't thought of about the SweetSpot.
"We used to use wooden-handled tamps, for better control," says TJ. "We'd break 5 or 10 of them every year. Got 'em at Menards. But I'm still using the original SweetSpot I got from Beacon. Lighter weight, but it lasts."
"The SweetSpot makes it easier for new employees. They get a square hit pretty much every time. With the old tamps, you had to teach them to think about, what's the best angle to get the best hit? You're always trying to find the sweet spot."
We're proud of our SweetSpot Tamp, and grateful to all the groundskeepers who are using it. But we're puzzled too: why doesn't EVERY groundskeepers use it, from Pawtucket to Yokohama?
Old habits die hard, especially with groundskeepers. But the more SweetSpots we sell, the better America's ballfields are going to look, and the happier groundskeepers will be. So please heed our plea, and TOSS OUT YOUR OLD TAMP!