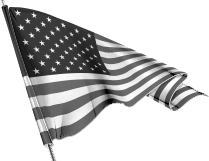 DATELINE: MIDDLETON
Think Like a Tree
Our InstantEye batter's screen works just as well as nature.
BY RED MULCAHY Special to Beacon Athletics — Is there anything harder than hitting a baseball? Whether you're stepping in against Max Scherzer or a freckle-face Little League fireballer, you've got just a millisecond to make your read and take your cut. It calls for guts, great reflexes and keen eyesight.
But besides the slider, the spitter and the knuckleball, there's often another factor that bedevils hitters: what's lies beyond the center field fence. It might be a big box store, a ferris wheel, even another busy playing field. In the case of Johnson & Wales University in Providence, RI, it was high lifter construction equipment, oil tanks and windmills.
Many baseball fields across the country need a batter's eye, or hitter's background, installed out in center field, so hitters of both home and opposing teams can pick up the pitches more easily. The average major league batting average has hovered around .250 for many years — that tells you it's a pitcher's game.
Back in 2013, at the urging of the baseball and softball coaches, the head groundskeeper at Johnson & Wales got hold of Jim Myrland, engineering chief and co-owner at Beacon Athletics. "Give me a quote on a batter's eye," he asked. "I need one that's 30′ high by 60′ wide, that will hold up to the wild weather we get."
Up to now, all the batter's eyes Beacon had installed were permanent structures, mostly of concrete and steel. But along with most of the other existing batter's eyes, they didn't always handle the wind load very well — 90 MPH plus winds could damage them. And they were expensive: often $40,000 or more.
The weather conditions at Johnson & Wales were challenging to say, the least. It was on the Providence River, right where it empties into Narragansett Bay. Fierce winds and even occasional hurricanes are a fact of life. A permanent structure might not hold up.
But as he told the head groundskeeper at Johnson & Wales, Jim and his fellow engineers were working on a revolutionary new kind of batter's eye, and that's what they'd install at the Rhode Island college. They'd studied a wide variety of structures, and determined that what withstood high winds the best, and what made the best background for hitters, was…
Trees.
"You watch how a tree performs in a high wind," says Jim. "Big limbs, little limbs sway and move, deflect the wind or let it strike only a glancing blow. So something like a group of large arbor vitae would be perfect for a batter's eye, but that's not usually a practical thing to plant behind center field."
Jim and his team came up with something called the InstantEye (now U.S. patent number 9,180,356). To a hitter, it would look like a continuous screen, and provide a perfect background. But it was a series of 12′ wide battens, offset from each other, supported by steel I-beams, so that in a high wind — up to 90 MPH — they would flex and move, reducing the cross-sectional area of the structure, and effectively shrug off the wind.
"We figured it would work great in most parts of the country," says Jim. "But what about hurricane country, where you might get 150 MPH winds? Well, the InstantEye could be easily raised or lowered, according to the weather or even the field usage."
Jim and the rest of us learned a lot from that first installation. Nowadays once the I-beams and winches are in place, it only takes about 20 minutes for a single person to raise or lower any of the battens. If it's not easy to install, it's not Beacon — that's always been one of our trademarks, because we know that makes your job easier.
"We've made about 5 substantive design changes in the InstantEye since we introduced it," says Jim. "The first thing we did was improve the winches — customers told us the original ones could be real knuckle-busters, when you cranked on them."
Are America's hitters doing better now, thanks to the InstantEye? That's doubtful. But at least they know that their friends at Beacon are thinking about them. We've all lost our share of sleep thinking about the wicked curves and fastballs of our playing days.