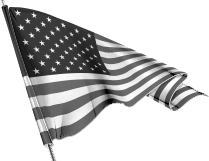 DATELINE: MIDDLETON
Minor League Memories
PART 1: As he played his way from South Dakota to Texas, Dale Myrland rubbed elbows with some of the greats.
BY RED MULCAHY Special to Beacon Athletics — It was a cool spring Saturday. Over 5,000 raucous fans jammed into Breese Stevens Field in Madison, Wisconsin, for an exhibition game between the local Industrial League All-Stars and the mighty Kansas City Monarchs of the Negro American League. The year was 1947.
On the mound, the ageless Satchel Page stared bemusedly down at the batter's box. How many of these young whippersnappers had he mowed down? A year later, he would become the oldest major league rookie ever at 42.
"He kept talking to me, calling me kid," recalls Dale Myrland, then an 18-year-old first baseman. "He was all arms — it was hard to pick up his pitches. I didn't come close to hitting him."
"I gotta give you my fastball now, before you go," taunted Paige, then delivered it low and hard. Dale missed it by a foot.
"If he'd played in the majors in his prime," says Dale, "I don't think anybody would have touched him."
Soon, Dale Myrland will turn 90 years old. Yet he's agile and erect, as if he could still step up to the plate and take his cuts. His memory is sharp, and he talks about his baseball days in a lively, animated way that brings it all back to life.
Ever since he could remember, Dale loved baseball. He and his buddies would spend whole days at Wingra Park, playing pickle. "We got good at everything," he says. "Hitting, pitching, running, sliding."
"Nowadays you never see kids just playing catch in the park," says Dale. "Seems like you can't have baseball without uniforms and screaming parents."
When he was about ten, Dale started playing in the Madison Midget League. "No parents — I managed the team I was on. It was all my friends — some of them good, some of them not so good. We just liked playing together." The city supplied the umpires, the kids did the rest.
When he was just fourteen, Dale started playing in the Madison Industrial League. "It was about like a B minor league. Each team had to have three players under eighteen."
Dale played for Bowman Dairy, whose arch-rival (not surprisingly) was Borden Dairy. "I was a first basemen, completely left-handed. Good fielder, fair hitter."
The eight-team league had its share of notable players. "Ted Fritsch was a center fielder," says Dale. "Boy, could he run!" The New York Giants must have thought so too, when Fritsch and Don Hutson led the Green Bay Packers to a 14-7 victory in the 1944 NFL championship game.
Every so often, there would be "bird dogs" in the stands — scouts looking for big league talent. Dale got on their radar early, and after several years in the Industrial League and a freshman season at the University of Wisconsin, he and his pal, outfielder Don Annen, were invited to a try-out with the Chicago Cubs at Wrigley Field, along with about fifty others.
What does he remember most about the big try-out? "The rats," says Dale. "Big ones. Wrigley Field was full of 'em. Gave me the willies."
The Cubs offered Dale a contract, with a $3,000 signing bonus. He grabbed it, and was assigned to the Janesville Cubs. Soon he was headed for Carthage, Missouri, for spring training with four other Cubs' minor league teams.
"We'd start playing at 8am, and go the whole day long," says Dale. "You'd go in and out. Play in the game for awhile, then go off to another field and train."
One day Janesville played Joplin, an affiliate of the New York Yankees. It was an especially auspicious day, for an odd reason.
"They had this towheaded kid," says Dale. "About 220, and he could really run. One of the guys said to me, 'Did you see that guy hitting?' From either side of the plate!"
Mickey Mantle hit something like 15 home runs that day. But he also made 8 errors at shortstop. "That was the last day he ever played shortstop," says Dale. "They switched him to center field, right there and then, and he never left."
Mickey quickly moved up to AA Kansas City, then up to the Yankees. The rest, as they say, is history.
–– END OF PART ONE ––