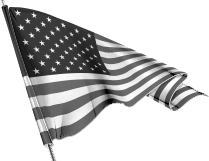 DATELINE: MIDDLETON
Minor League Memories
PART 2: A simple twist of fate, and Dale Myrland finds himself on the pitcher's mound.
BY RED MULCAHY Special to Beacon Athletics — Baseball is a game of breaks. Dale got one early in his first season, after he'd been sent from Janesville to the class D Rutherford County Owls in North Carolina.
"I was rounding second, and got my foot caught on the base," he recalls. "I twisted my knee, and that knocked me out for four weeks." Manager Rube Wilson had an idea. "We want you to start throwing batting practice," he told Dale, who already had the ideal pitcher's nickname: Lefty.
"I'd horsed around with pitching," says Dale. "Being left-handed, my ball had natural movement to it, more so than a right-hander's would have. And I'd always been able to get the ball over."
Dale had a fastball, a good curve and a change of pace. "The slider was just coming into baseball then, so I was working on one of those too."
Pitching batting practice, Dale began the process of "stretching his arm" — getting ready for short relief duty, then a start or two.
Before he got much of a taste of real live pitching, he was shipped from North Carolina up to the Sioux City Canaries, a C league team.
"It was hard to get much of a winning streak going in the minors," says Dale. "You'd just get used to playing with a bunch of guys, and half of them would get shipped somewhere else."
The highlight of Dale's first season in the minors came when his parents drove out to watch him, and he tossed a shut-out. Another memory of that year was facing an Eau Claire team who had a slim slugger named Henry Aaron just passing through.
When the season ended — and every other season of his playing career — Dale came home to Madison, where he drove a delivery truck for Bowman Dairy, sponsor of his old Industrial League team. "I put on some muscle, lugging that milk around." He also kept in shape playing basketball — there was no real training regimen for baseball.
His high school sweetheart, a pert redhead named Marlys Jewett, was waiting for him. She was just five feet tall, but fully a match for the tall pitcher. They were married in 1950, that first off-season. Leaving for spring training in 1951 must have been a lot harder.
Dale pitched well in Sioux Falls, going 13-12 on the year, and expected to move up to Des Moines, but it never happened. Instead, he got sold to the Boston Red Sox, and played his third minor league season at Temple, Texas, in the Big State League.
It was the best year he ever had — one that might have punched his ticket for the majors. But fate intervened, in the form of a howling Texas windstorm.
Dale tells the story: "I was 16 and 9 that year, going real good, ERA a little big over 3.00. We went to Wichita Falls for a game, up there in Tornado Alley. It was just a horrible night — wind blowing out at 40 miles per hour — we never should have played, but the umpires wouldn't call it off. A guy in the infield would call for a pop fly, and the ball would sail over the centerfielder's head! The score kept going up and up. I'd just pitched a couple nights before, but all the pitchers were getting knocked around so bad, I volunteered to go in. Well, the wind slowed my 85 MPH fastball down to about 65, and I don't think I got anybody out. The score was up in the 20's. After that game, my ERA jumped up to over 6.00, and I'm sure people in the Red Sox organization thought my 16 and 9 record must just be some kind of fluke."
Dale played another year in Temple, then was assigned to Shreveport in the class AA Texas League, but life suddenly intervened, as it often has a way of doing. He and his wife Marlys' second child was diagnosed with spina bifida, and his father needed help in the meat market, so Dale turned down the AA assignment to be with his family.
But oh, what a time he had: "I really had a good time playing in the minors. It was work, and there was always competition, even on your own team, but we were all doing exactly what we wanted to do."
Could he have made it to the majors today? Dale smiles. "Back then, there were only 16 teams, with 25 players to a team. Pretty tight rosters. Nowadays there's 32 teams. If you have an 85 MPH fastball, and you can get the ball over the plate, like I could, you'll probably make it to the majors. But I have no regrets — I just loved playing."
–– END ––
– – –
Editor's Note: How do we know Dale Myrland? Because his sons Jim and Brian played baseball too, then in 1998, they bought Beacon Athletics, and turned it into America's premier ballfields resource. It's hard to say what they're prouder of — their company or their Dad.