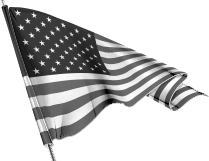 DATELINE: MIDDLETON
Who's Up For a Sleepover?
For Jimmy Dellormo and fellow grounds crew volunteers, the LL World Series is like summer camp all over again. (But with longer hours.)
BY RED MULCAHY Special to Beacon Athletics — Every year in August, close to 500,000 people from all over the world descend upon South Williamsport, Pennsylvania for perhaps the purest expression of baseball: the Little League World Series.
Teams from every U.S. state and over 80 foreign countries compete for the chance to play at Williamsport, with 8 U.S. teams and 8 international teams earning the right. Getting there is every kid's dream, and the excitement of the whole experience goes way off the charts — for kids, coaches, family and friends, umpires, vendors, you name it. It's hard for anyone to maintain their composure.
Amidst all the hoopla, up on the hill behind Lamade Stadium, there sits a nondescript brown building. Nostalgia buffs know it was once part of the City View Motel. Now for these two weeks, it houses six members of the volunteer ground crew. They work from 7 AM till close to midnight every day to make sure the fields in Lamade Stadium and Volunteer Park are the most beautiful these kids have ever played on — just one more thing they'll remember for the rest of their lives.
This is the 21st year that Jimmy Dellormo has volunteered here, and lived in this little building. "It's like summer camp," he says, "or maybe more like a family reunion, because you've got guys you only see once a year, who come from all across the country. My roomie this year is from Daytona Beach, Florida. Other years, I've roomed with guys from California, Colorado, North Carolina."
It's an honor for any groundskeeper to be selected as a volunteer. So of course, the work comes first, getting the fields ready for each special day of the series. Giving the grass a patterned cut. Raking, skinning and watering the infield. ("You've got to have that true bounce," says Jimmy.) Painting the field markings. Tamping the pitcher's mound and home plate area to perfection.
Even with the long days, Jimmy and his fellow "campers" in the brown building enjoy sitting out on the deck late at night, swapping stories, talking about their families, speculating on who might win it all this year.
"Oh yeah, we always talk about who's looking the best, and who's gonna make it to the finals," says Jimmy. "But we're usually wrong. Kids will be kids."
Jimmy just retired this year after operating heavy equipment for the city of Williamsport for 43 years. Even before that, he did road construction, and that's where he began to pick up his ballfield skills. "You know — raking blacktop, making sure everything is smooth."
In 1998, an official from the Little League World Series stopped by to see what Jimmy and his crew were doing with their local little league baseball fields, and was mightily impressed. He invited Jimmy to volunteer at the Series that year, and he's been doing it ever since.
Any plans to retire from this gig? "I'm having too much fun," says Jimmy.
"It's the wow factor, for the kids," he says. "What else could we do that could give them such a thrill? The fields, the fans, the competition, players from all over the USA and abroad — you just see their eyes light up."
"On championship day, there might be 40,000 or more fans at the game. The stands are packed, and so is the bowl around the stadium. People cut down the legs of their lawn chairs, to get the best angle. But it's hard for anyone to sit still."
But for Jimmy and many others, it's about more than baseball.
"My three kids had the opportunity to play when they were growing up, because people gave their time. Now they're coaching. I really believe in volunteering. If you just help out at the food bank or the animal shelter, whatever you decide to do, you're going to feel good about it. If everybody starts volunteering, we could make the world a better place."
If you ever get to the Little League World Series, sometime during the festivities, don't forget to tip your cap to Jimmy and the thousands of other dedicated volunteers who make it hum, and maintain its place as one of America's best, most beloved and — gosh darn it! — most exciting sporting events.