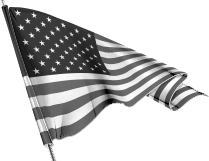 DATELINE: MIDDLETON
Saving Community Baseball
It takes a determined ex-minor league catcher — and our easy-up Phantom Batting Cage.
BY RED MULCAHY Special to Beacon Athletics — It's no exaggeration to say that Dutchess is one baseball-crazy county. Only about 60 miles up the Hudson River from New York City, it offers easy access to major league baseball at its best. Yankees or Mets? Fans from 9 to 90 are constantly debating the merits of each. But it doesn't stop there: the Hudson Valley Renegades of the New York-Penn League also get their share of discussion.
Al Hammell grew up here, before heading off on a baseball odyssey that included 5 years as a catcher in the New York Mets farm system after attending Le Moyne College in Syracuse, New York. He became an elementary teacher and a baseball coach at Arlington High School, and has spent the past five years coaching at Dutchess Community College, the local junior college.
Several years ago, he began noticing a trend in the youth leagues that wasn't healthy for the game. Kids and parents were choosing high-powered travel teams rather than their community (or neighborhood) teams. It was a shame for many reasons. The travel teams are typically more costly, so right off the bat, some kids were excluded. And the kids often didn't know each other, because they came from a wider geographic area.
"It wasn't youth baseball the way it was when you and I were kids," says Al. "Playing with kids you knew, kids you went to school with. More relaxed. More fun. Community baseball league enrollments were dwindling too."
Hammell decided to take action.
"One of the main advantages of the travel teams was their winter indoor baseball programs," says Al. "Because of their higher fees, they could afford to use private facilities with batting cages for indoor winter team training. That extra winter training was a big draw for the travel programs."
Al realized that the key thing he could do to help support the area community baseball programs was create a winter baseball indoor team training program that was available and affordable for community league directors, to establish their own community league based travel programs. He called it the Dutchess Aces Baseball Initiative.
Enter Beacon Athletics and the Phantom Indoor Batting Cage systems.
"The initiative never would have gotten off the ground without the Phantom Batting Cages we ordered from Beacon Athletics," says Al. "I needed something that was easy up and easy down."
He approached his Athletic Director, Matt Paquet, at Dutchess Community College about his idea. He knew that weekend access to the gym would be essential. Paquet, a huge supporter of community based programs himself, loved the idea, and knew that DCC would be a perfect fit to support the initiative.
"With the Phantom Batting Cages and their easy set up and take down, we were able to meet our goal of creating a great baseball space to help support our community leagues," says Al.
The Phantom Batting Cages help turn the college gym quickly and easily into a highly effective and fun baseball team training facility every weekend during the winter months. Then just disappear at the end of the weekend — like a phantom — so the gym can go back to its usual activities during the week.
"This really would have been impossible without the Phantoms," says Al. "The only permanent part of them you need to install is the I-bolts to the walls. The cages go up in about 15 minutes — simple enough for the kids to help out. They're very safe — there's no ricochet with the balls. These cages work better than any cages I've ever used. And they're adaptable to any age training. Our college players get a tremendous amount of use from the cages as well."
He explains: "We really only need two Phantom cages per team. The first one, we split the cage with a net, and can have two hitters at a time, creating two short screen batting areas in one cage. In the second batting cage, we do a regular batting practice from behind an L-screen, and also have room for a tee station at the end of the cage. There's so many different ways you can set things up, because of the design of the cages."
The important thing is, the kids get a lot of repetitions, and that's what turns them into confident, coordinated hitters – ready to really bust the ball when spring comes around, and they start playing community and travel baseball again.
"The Dutchess Baseball Initiative has been very successful," says Al. "Our community leagues are more popular than ever, and every kid has access to affordable travel baseball."
All across Dutchess County, kids are playing baseball, and dreaming about the big leagues, just the way Al Hammell did when he was a kid. Just the way it should be. We're proud to be a part of it at Beacon, in any way we can.