It was been a crazy Covid-19 growing season in the world of baseball and softball. Just as all of you were ramping up for the season back in March, the hammer came down and everyone was shut down for weeks or, in some cases, months. Throughout the country, there have been some re-openings, with some states and local jurisdictions resuming play in some form. To those that are up and playing, the fields are getting their dose of daily recommended care. But for those of us at facilities that have remained closed due to cancelled seasons, you and your fields may well be suffering right along with players, families and coaches. We have a few recommendations to help you make next season a success.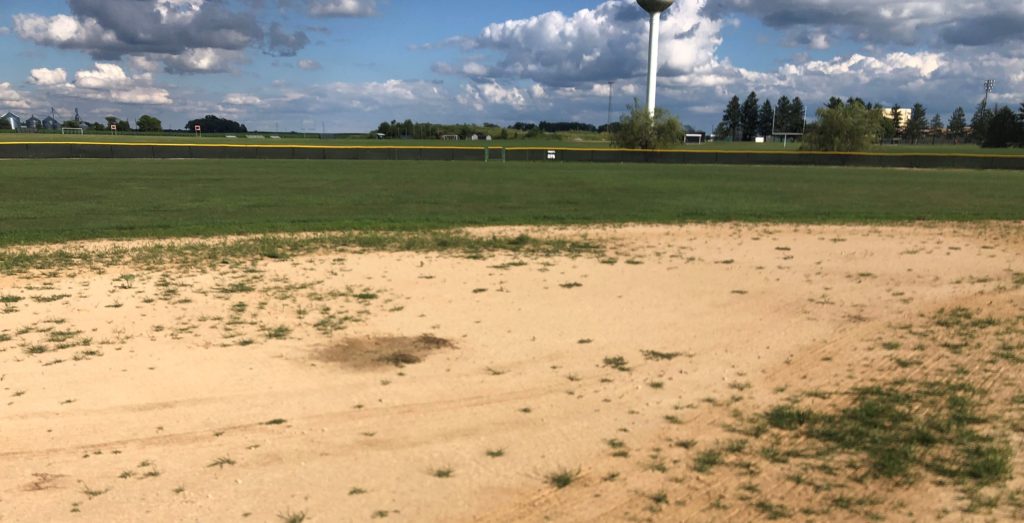 In my rather restricted travels these days, I noticed quite a few ballfields that have had their maintenance reduced or cut altogether. As a result, challenges are literally rising right out of the very ground of the infield skin.
WEEDS! Because these fields did not receive their regular dragging over the spring and summer, the weeds have populated the infield skins in varying degrees.
We all hope to be back to normal for baseball and softball next year. We're counting on it. To have your infields ready for spring ball, it would be time well spent putting the fields to bed ready to play. This is especially important in the northern half of the country, as the end of winter bumps right up against the start of the spring baseball & softball seasons. You don't have the luxury to wait until next spring to do it.
Ideally you will start with an herbicide application that will kill all weeds that have sprouted up in the infield skin. Let the infield sit for two weeks while the herbicide does its job. You can then go in and mechanically remove the dead organic material using sod cutters or infield groomers with underbelly knife attachments to harvest the dead weeds. This would also be a good time to re-grade the infield and add any infield material needed to meet grade. This will help with surface drainage of water off the infield which will be very important once play hopefully resumes next spring.
Finally, make sure you roll the infield skin if you substantially disturb the soil. You'll want that infield tight so it doesn't soften up too much from excessive moisture. If you leave an infield skin churned up going into winter, you could have a quagmire on your hands come spring.
The bottom line is, we know many of you lost this season and it's extremely disappointing. But let's look forward and make sure we come back strong and ready for action next spring by doing our due diligence in preparing.
If you have before and after photos you'd like to share with us, send us a message please attach your photos. We'd love to see your work.
Contact us with any questions or product selection guidance.