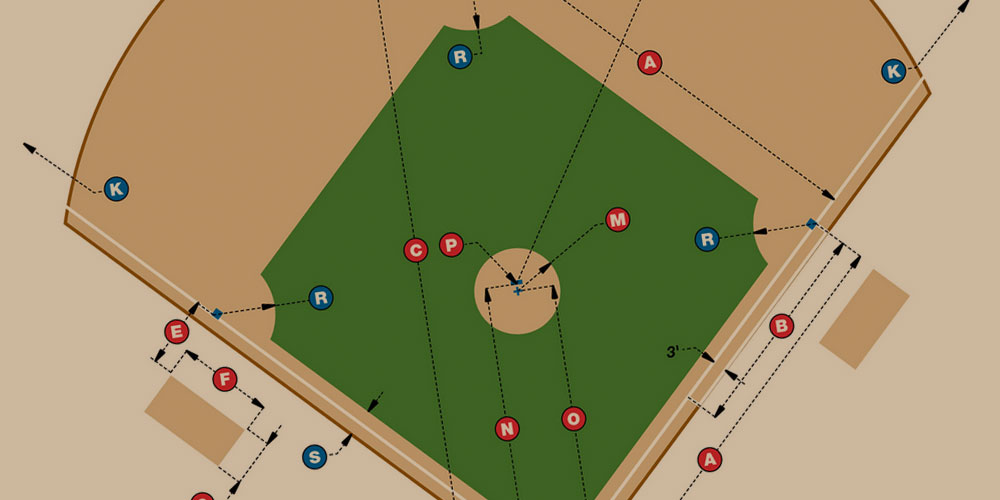 Field dimensions. How-to's. Soil calculators. It's all here…
Resources like this is how Beacon Athletics became "The Ultimate Ballfield Resource". Not only are there field tips, blog articles, and how-to's, but we also feature this online field dimensions guide. You'll find everything you need for how to layout your baseball diamond or softball field.
From determining how much space you'll need to tips for how to layout your field with regards to the sun's angle at the time of day most games are played, we have answers. There's also how-to's and step-by-step information for things like setting base anchors or building a warning track. When it comes to figuring out your soil needs, you'll learn about soil tests, the various soil entities, and more. There's even a series of time-saving calculators for estimating infield soil needs and how much soil is in your stockpile.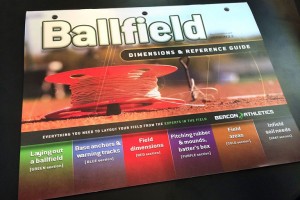 Remember, the print version of the Ballfield Dimensions & Reference Guide puts all of the diagrams and tables together in a format you can take right out onto the field if you don't want to get your tablet or smartphone full of dirt.

This is your comprehensive resource for ballfield layout and dimensions.