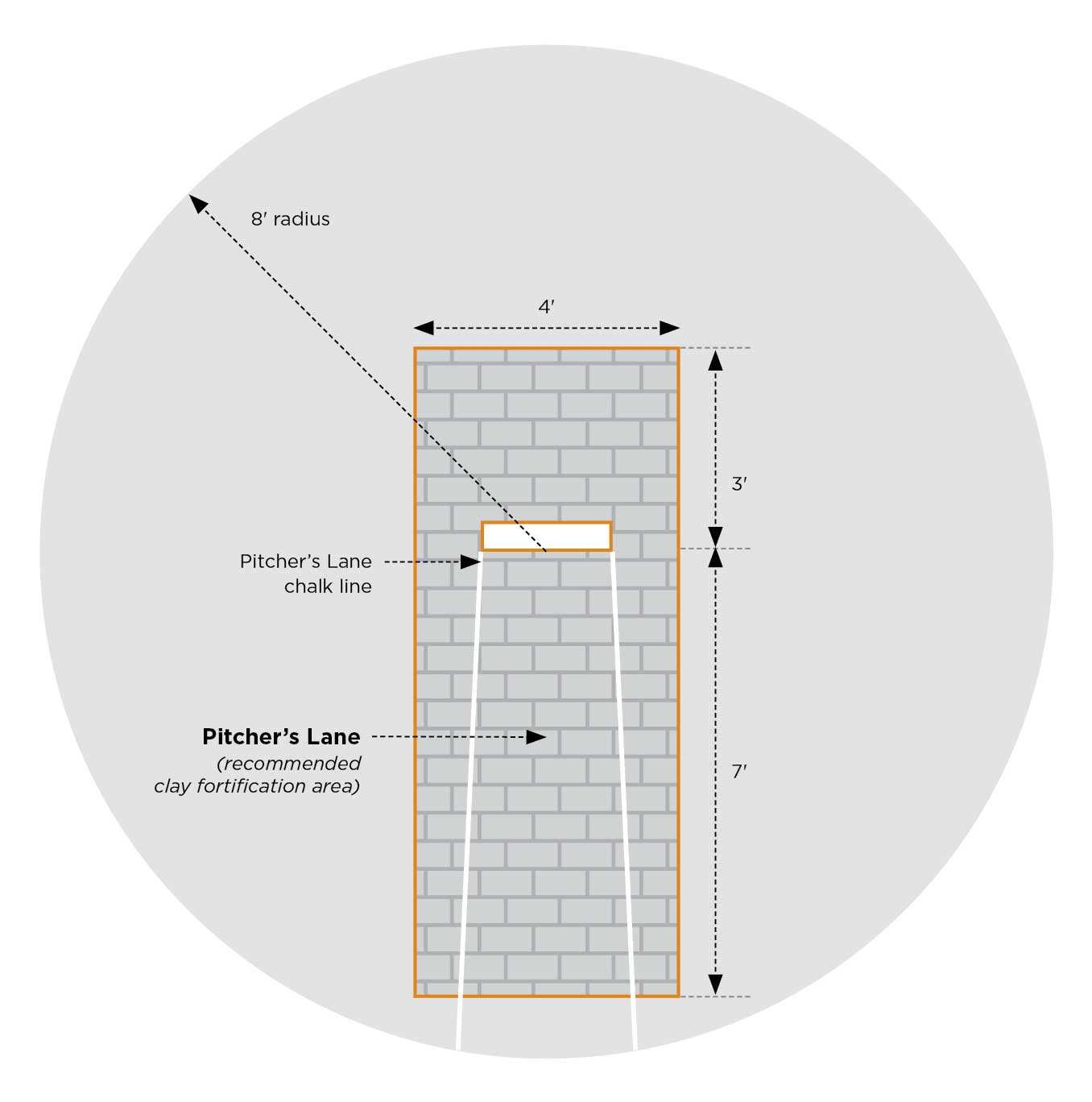 The softball pitching circle is a 16′ diameter circle.
The center is located along an invisible line extending from the apex of home plate through the center of 2nd base. The front, center edge of the pitching rubber is located in the center of the 8′ radius pitching circle. The distance of the pitching rubber from the apex of home plate varies from 35′ – 50′. Reference the Softball Field Dimensions Diagram on pages 12-13 for the distance for your governing body and league.
The Pitcher's Lane is a chalked lane within the softball pitching circle. This lane is 3′ 4″ wide and 8′ long. Pitchers are required to stay within this lane when delivering a pitch to the plate. To mark the chalk lines for this lane, run a stringline from the front corners of the pitching rubber to the front inside corners of the batter's boxes. Only chalk along the stringlines within the softball pitching circle.
To help with maintenance, reduce digout and improve footing, DuraPitch or Blackstick bagged mound clay or DuraEdge ProLoc Blocks can be added to the Pitcher's Lane. This clay layer should be a minimum of 2½" – 4″ thick.